Zrinka Bralo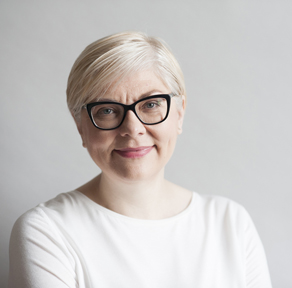 Date posted: 07/03/2019
Zrinka Bralo was a journalist in Bosnia before the conflict began, including five years at the National Radio in Sarajevo. After war broke out, she coordinated international media coverage from Sarajevo, working with some of the world's leading war correspondents. As the conflict escalated, Zrinka sought asylum in the United Kingdom, but she was at first refused and fought deportation for three years. She finally won the right to stay in the country and to this day she is a fierce advocate for asylum-seekers in the United Kingdom. She set up the National Coalition of Anti-Deportation Campaigns in London (now Right to Remain) and supported 100 families and individuals against unjust deportation.
Since 2001, Zrinka has been Chief Executive of Migrants Organise. Formerly known as the Migrant and Refugee Communities Forum, Migrants Organise is a platform where refugees and migrants organise for power, dignity and justice. They develop leadership and open up spaces for relational, organised participation of migrants and refugees in public life, and they do this through mentoring, training, celebrating, organising and mobilising.
Zrinka has led numerous successful campaigns on behalf of refugees and migrants. She served as a Commissioner on the Independent Asylum Commission, the most comprehensive review of the UK protection system and still leads the process of implementation of its 180 recommendations. She took part in campaign to end detention of children for immigration purposes in 2010. In September 2015, in response to the recent refugee crisis she has lead civil society response in the UK and is a founding chair of the National Refugee Welcome Board.