PolicyMogul vs Dods
At PolicyMogul, we don't talk badly about our competitors.
Instead, we let our product speak for itself.
Start a free trial
Join hundreds of happy customers on PolicyMogul
Monitor, influence and analyse the political landscape

Powerful CRM and stakeholder mapping, with the ability to email policymakers and track interactions."
Jack Cousens, Head of roads policy at The AA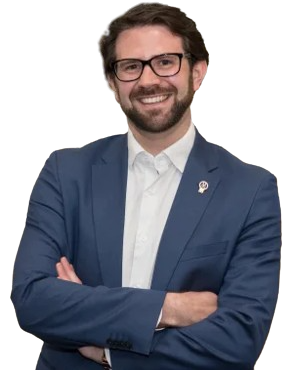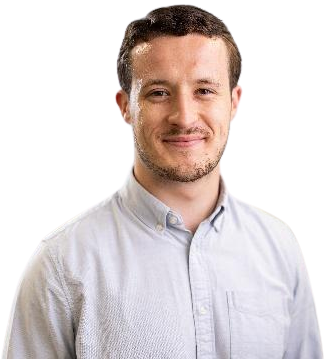 I've seen and used most of the policy tracking tools on the market. I would describe PolicyMogul as the neatest and most user-friendly. I'm really impressed."
Rory Grenham, Account Director at Blakeney Group
We make it easier than ever to connect with MPs, peers and their teams
If they're in parliament, they're on PolicyMogul. Access comprehensive information on policymakers including their interests, engagements, and participation in committees, APPGs and more. Discover who's relevant and who's influential and when you're ready, you can email them directly from the platform.
A vast number of policymakers also rely on PolicyMogul, searching for advocacy and briefing materials provided by you. Leverage AI to craft new content or upload existing advocacy documents, which will be automatically disseminated to relevant policymakers and staff.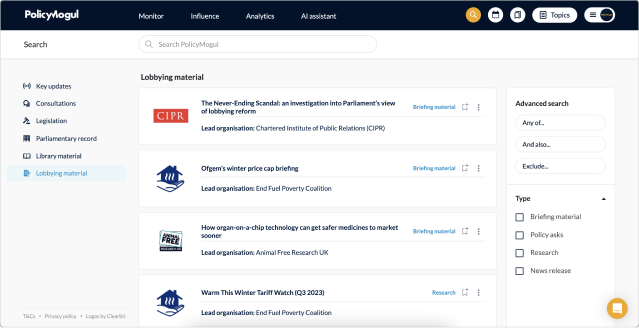 Fair and transparent pricing
We work with household names as well as small charities and agencies too. We're the only political monitoring provider to make their pricing publicly available, and subscriptions to PolicyMogul start at just £79 per month. We also provide flexible month-to-month subscriptions without any long-term obligations.
Other top Dods alternatives
Polimonitor alternative
Typical starting price*
Key features
PolicyMogul
£948 / year

Political monitoring with tailored alerts
Stakeholder mapping
Lobbying platform with 600+ policymakers
Full CRM with email tracking
Political analysis, research and reporting tools
Embed live updates and analysis on your website
Fast time to value and no set-up cost
Research team for personalised research

Dods Monitoring
£8,000 / year

Political monitoring with tailored alerts
Daily updates including breaking news
'People' CRM (add-on)
Monitoring of France and Germany

Randall's Monitoring
Unknown

Political monitoring with tailored alerts
Research team for personalised research
Human collation of updates before sending

DeHavilland
£8,000 / year

Political monitoring with tailored alerts
Database of politicians
EU coverage
*Prices listed are estimates based on industry research and available data. We recommend contacting the respective companies directly for accurate pricing.