Make UK: Ripping-up the model of political monitoring
PolicyMogul has moved us from being reactive as a trade association to being proactive as a thought leader.
Bhavina Bharkhada, Make UK Head of Policy & Campaigns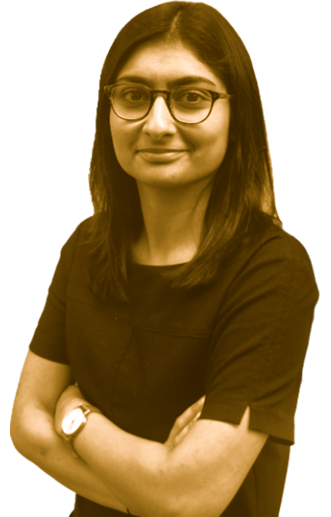 About MAKE UK
Make UK works to support 5,000 members and over 20,000 manufacturers across the UK.
The organisation offers a range of services to those working in UK manufacturing, from business support, including HR and legal, to health and safety education, and an apprentice scheme training the next generation of manufacturing talent. Essential to their mission to ensure that UK manufacturing is operating in the most favourable legislative and regulatory conditions is the work of their Policy and Government Affairs team.
Challenges
Like many working in public affairs, Bhavina Bharkhada, Head of Policy and Campaigns works in a team that can sometimes feel lean considering the scope of Make UK's mission and the amount of coverage and policy areas to be monitored.
Day to day, the policy and campaigns team works to bring together insights and package them in a way that can be used to engage with Government, to show what the manufacturing sector is doing and what more it can do with Government support.
With the UK manufacturing landscape being so vast and ever-growing, including traditional industries and those emerging from new technologies, traditional methods of political monitoring were not cutting it for Make UK. The team looked to PolicyMogul to solve specific challenges that were impacting their work.
No more missed opportunities
The team found that they were not always able to stay on top of all of the activity happening in parliament which touched upon their broad remit. As Bhavina explains, "The fundamental thing was that we were missing things. For example, we were missing MPs talking about manufacturing or specific areas of manufacturing, and we weren't engaging with them. What PolicyMogul allows us to do is to see changes immediately on our personal dashboard, which has been incredibly helpful."
Influencing the right people
It's important for Bhavina and her team to be aware of who is working in policy areas impacting UK manufacturing, but the job of mapping backbench MPs, APPGs and other stakeholders can be quite a task, if not impossible. MakeUK has used PolicyMogul's stakeholder mapping features to stay in the know of who the right people are that they need to be engaging with and to do so as soon as possible.
"If you are engaging early with people and you know what they're talking about, you can get ahead in the debate. You want to be the first person to talk about a particular issue. With existing services that we were using and media monitoring platforms, it just wasn't providing that and we were often too late to the party. PolicyMogul allows us to stay on top of things by identifying who we need to speak to. It's often the case that you think you know who you need to lobby, but quite often, actually, you don't."
Real-time
The public affairs team at Make UK were also feeling the impact of not having a tool that provided live updates while incorporating social media as a key source of news and intelligence. From Bhavina's perspective, "Whether you like it as a tool or not, Twitter is where a lot of policy change is announced. You can add as many kinds of notifications to the system as you like, but you just can't keep up. PolicyMogul helped us distil Twitter and say, here are the three things that you really need to know."

The PolicyMogul experience
After deciding that the traditional media monitoring service they had used previously wasn't fit for purpose anymore, Bhavina and the team trialled a few alternatives. However, they knew, "as soon as we started the trial" with PolicyMogul that they had found their solution.
We asked Bhavina to share her top PolicyMogul features:
"First is the parliamentary record tool because, as you can imagine, there is a lot said in parliament. The way that the records page is set up to find what you need based on your keywords, and pulls up anything related is absolutely brilliant. It's clear, it's concise, it picks out exactly what you need. In terms of what we do with that information and the impact it's had, we take that and it forms the basis of the conversations we then have with MPs."
"The second feature that has been especially helpful for me is stakeholder research. Lots of companies will offer something that suggests 'here are the people you should be engaging with'. What they don't do is then link to the contribution that the MP made in parliament. PolicyMogul captures that all on their profile page. Plus I can see what they've said, when they've said it, what APPGs they're part of and, if I need to, I can immediately pull that out for our government affairs team. It's really helpful to have all that information in one place."
"Third is something that I didn't expect to be an advantage. There are lots of trade associations and stakeholders who publish work every day and we're not on every email list. PolicyMogul helps us cut down on emails because everything is available on the portal, including big announcements such as those from other associations and stakeholders that we aren't engaged with directly."
Results
The policy and campaigns team at Make UK set out to find a better way to monitor the political landscape. With PolicyMogul, they found a platform which offered a range of solutions, giving the opportunity for each member of the team to create a personalised view of political developments, up-to-the-minute and tailored to their interest areas, some of which are quite niche.
"We have a sister organisation called Make Modular, which focuses on using modern methods of construction for building new homes, which is a new area for us. There's not a lot of research out there and, where there is, it's really difficult to find. But PolicyMogul has been absolutely fantastic at finding the people talking about modern methods of construction. And that's been a complete game-changer for an association working on an emerging topic."

The benefits of working with PolicyMogul have also been felt in the quality and level of engagement which Make UK has experienced since using PolicyMogul, "PolicyMogul has allowed us to be more informed ahead of engaging with MPs, using insights and intelligence to form the basis of conversations we have with them."
Make UK has embraced the capabilities of PolicyMogul to ensure that its activities are increasingly proactive in engaging with political issues and key players, and it has become an essential part of the working day. Bhavina shared the impact on her approach, "It's changed the way we work and campaign. For me, as Head of Policy and Campaigns, I can now structure my day around the big upcoming things that PolicyMogul is telling me, which helps shape our key messaging for a particular day or week. It really allows us to be more proactive, and explore what particular MPs and stakeholders are doing. It has moved us from being reactive as a trade association, to being proactive as a thought leader."