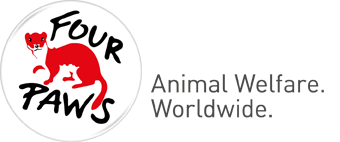 FOUR PAWS UK: Finding good value and quality service with PolicyMogul
PolicyMogul has given us a massive amount of lead time to respond to as many things as possible, which we weren't able to do before due to capacity and timing.
Emily Wilson, FOUR PAWS UK Head of Programmes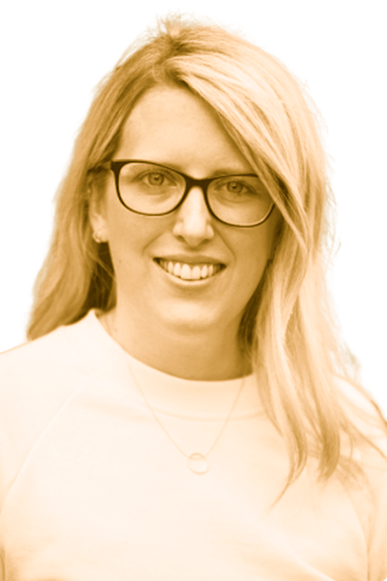 About FOUR PAWS UK
FOUR PAWS UK is an animal welfare organisation focusing on animals that are under direct human influence. This ranges from pets living in our homes, to animals being reared on farms, and wild animals kept in some form of captivity.
As part of their work, they track and engage on policymaking that impacts the animals that they seek to protect. Including policies that protect animals held under the care of humans or end practices causing suffering or distress.
Globally, the charity has over 700 staff members. We spoke to Emily Wilson, Head of Programmes UK, part of a team of 20 working in the UK office about their policy and campaigning work in the UK and how they've incorporated PolicyMogul as a tool.
Challenges
Like many charities, FOUR PAWS UK has a big mission while also working with restrictions on resources, whether they be monetary or manpower. Emily works in a team of three on UK programmes, with no dedicated public affairs colleague. The team works on a range of activities, including a remit to monitor UK politics and policymaking for issues and opportunities relevant to FOUR PAWS UK.
Expensive legacy contract
The FOUR PAWS UK team in the UK had previously subscribed to a traditional political monitoring service. However, when Emily reviewed the service and value, she found that it was no longer a good match, "The contract had been in place way before my time and it was a relatively hands-off service. As a small charity and team, we began looking for a more affordable and straightforward solution."
Staying on top of consultations
Emily and her team were finding that keeping track of the number of consultations relevant to their work was a particular pain point. Emily explains, "before we used PolicyMogul, we often wouldn't hear about new consultations until nearer the deadline. PolicyMogul has given us a massive amount of lead time in order to respond to as many things as possible that before we weren't able to do due to capacity and timing."
We asked Emily to share her top PolicyMogul features:
"The alerts that PolicyMogul provides are a big help. Whether they be instant alerts, daily alerts or weekly alerts. Having the range of options and also the level of control over our settings is really unique."
"Twitter content has definitely been really beneficial for our communications department. There is really invaluable intel in the system that's not easy to find manually on Twitter. We've been able to use the Twitter monitoring to track news and opportunities, and knowing what MPs are saying about animal welfare on platforms like Twitter is invaluable."
"Being able to research and map stakeholders is really useful in spreading the word about what we do. As an example, we sent out a report on the work that we had completed last year and PolicyMogul was very handy in allowing me to pull up a list of specific stakeholders who would have an interest. It meant that I didn't have to send it to 650 MPs, but instead to a specific list of people whose work I knew had a relation to the report's content."

The PolicyMogul experience
After testing out PolicyMogul and becoming a user, Emily found that the platform was able to meet their main challenges and offer better value for money, as well as a more engaged service.
"There were absolutely no compromises in terms of what we had previously and what we found with PolicyMogul. On the contrary, it gave us everything we had and more, at a much better price point. With donor funds, it's so important that you're spending money wisely."
"The system is very straightforward and easy to use. Also, during our time with PolicyMogul, we've found that where something could be improved or if there was an edit that could be made to improve our experience, the team have always taken this feedback on board and we've seen developments come online over time in response, which is really great."
The team has also embraced the flexibility that PolicyMogul provides for users to, "build the experience for ourselves with our own keywords and settings, meaning that if you're not getting the right information or your needs change then you can simply amend the keywords you track."
Results
Not only has the team at FOUR PAWS UK found PolicyMogul easy to use, but they also appreciate that the platform has continued to evolve and advance in the time that they have been using it, with further features and updates always in the pipeline.

Making the switch is something that Emily suggests others consider, with the practical advice to, "Make the most of the free trial to understand how it can help your work. Look at all the features it has and think how they will fit into the things that you're already doing. We focused on the features that supported our needs and ways of working, and it's had a great impact."