Blakeney: Switching to a modern, cutting-edge system
It's good to be with a tech-minded provider that provides a great service but also feels like it's not going to rest on its laurels and will continue to get even better.
Rory Grenham, Account Director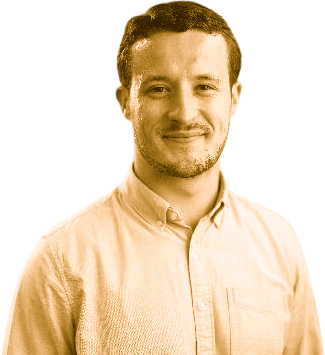 About Blakeney
Blakeney is a communications consultancy with the mission to solve the world's most complex communications challenges. Setting them apart is their multidisciplinary approach, delivering media relations, public affairs work, digital media, communications strategy and stakeholder engagement.
For Account Director Rory Grenham and his colleagues, efficient and targeted political monitoring is essential to supporting companies working across a range of sectors including energy, utilities, sports, live entertainment, and financial services. As Rory puts it, "We handle a really broad range of sectors, which means a lot of policy areas to keep on top of. Colleagues here work across multiple policy areas every day, so being able to receive updates in a simple, concise, and timely fashion is crucial to the work we do."
Challenges
Blakeney had previously subscribed to a traditional political monitoring provider but, over time, started to feel that the service they received didn't align with their ways of working, in particular because it wasn't dynamic enough to meet or react to their changing needs.
Rory explains, "There were definitely times in the past where the previous systems prevented us getting the information as quickly as we would have liked."
User experience
The team at Blakeney wanted a platform that was easy to use and that was underpinned by technology, ensuring its accuracy and reliability.
Rory and colleagues were keen to find a more innovative solution to how they monitored politics and policy development, taking free trials with PolicyMogul as well as another technology-led service provider.
"The feedback from the trial with five of our team members was that PolicyMogul was definitely the best option. We all found it to be a really nice, slick and user-friendly platform. It is by far the easiest to use of anything that we've seen before."
Control
Servicing different clients and topic areas, consultants at Blakeney needed an agile service that they could be in control of, avoiding the delay of having to engage with external support to update account preferences.
"Something we really like is the power that PolicyMogul gives to team members to just go in and make changes to what they are tracking and receiving updates on."
Granularity
Working to clients' exacting briefs, public affairs colleagues at Blakeney need to be able to hone in on and monitor politics in detail. The team found that PolicyMogul allowed for this, with users being able to control exactly what they track based on the clients they are working with at a given time, whether it be via their PolicyMogul dashboard or email digests.
"PolicyMogul helped us solve the problem we had with the granularity of what we were tracking and receiving. Everybody now gets the information they need to know without the surplus they don't need."

The PolicyMogul experience
Following their trial and onboarding to PolicyMogul, the team at Blakeney is enjoying the full benefits of the platform, as well as being excited about the future development of PolicyMogul and its features.
"It's been a really positive move. It's good to be with a tech-minded provider that provides a great service but also feels like it's not going to rest on its laurels and will continue to get even better."
We asked Rory to share his top PolicyMogul features:
"The stakeholder mapping feature is definitely a favourite, the way that it works and the research that's been done there has been excellent. It's something that we didn't have before and has been very helpful in allowing us to find interested MPs on particular issues."
"The range of sources is a great aspect of PolicyMogul and specifically having access to news earlier than we would have from other sources has been very helpful on several occasions. It's just something else that adds value to our experience and subsequently to the work we do for our clients."
"We also love the personal service which we feel we get from PolicyMogul. We feel like valued customers who are important to the service provider."

Results
Within days of using PolicyMogul, Rory says that he and his colleagues felt a positive impact on their work. Their experience of the platform as being "easy and straightforward to start using" meant that they quickly moved on from the frustrations they had experienced previously.
Blakeney's journey from a traditional service to a new tech-focused political monitoring platform is one that Rory would highly recommend to others working in public affairs, "I think that if you are unsure if you are accessing the best information available and are looking to do things differently in the public affairs space, then PolicyMogul is for you."