PolicyMogul works with OpenAI to enhance public affairs software with AI integration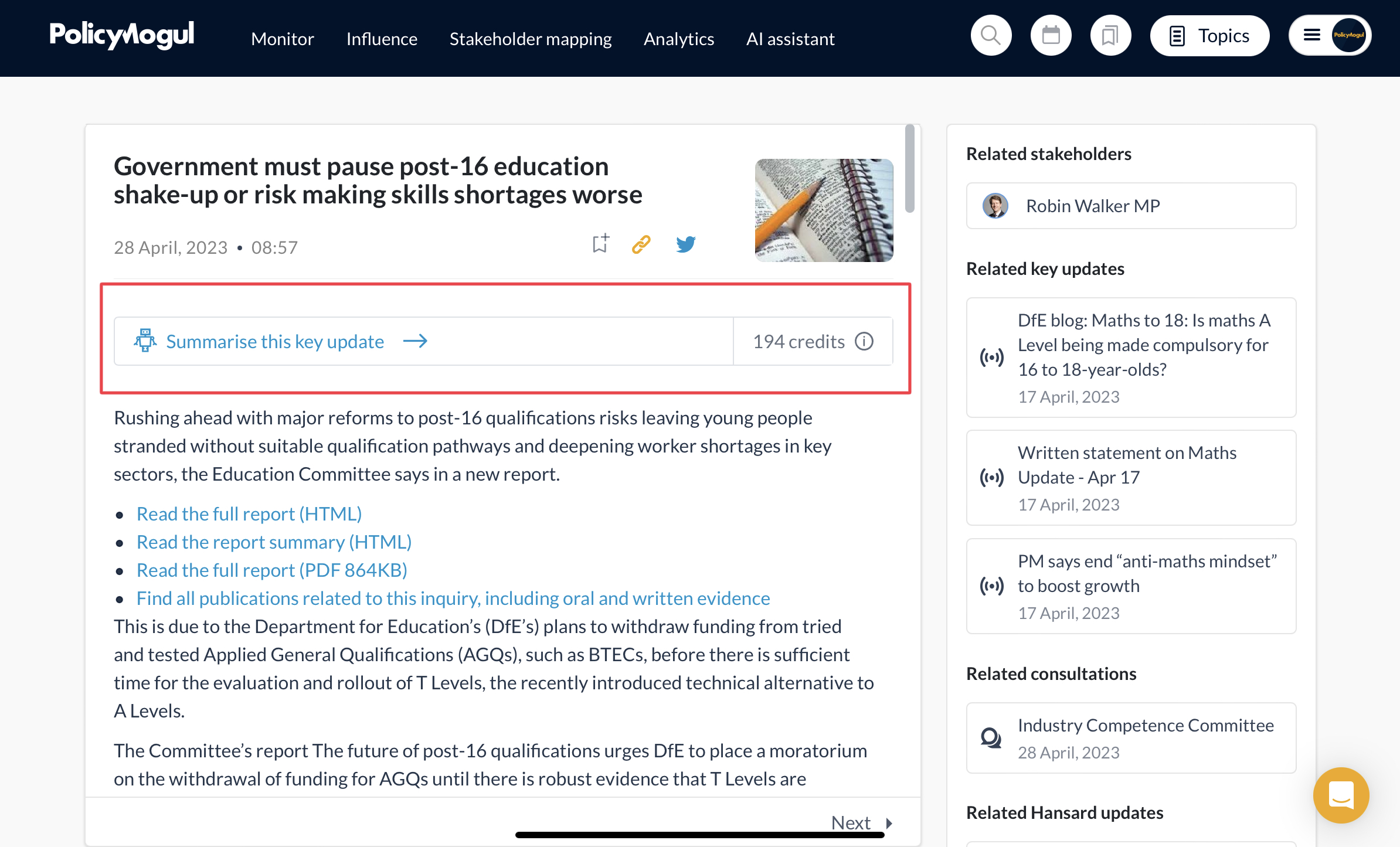 Date posted: 28/04/2023
PolicyMogul is now working with OpenAI to integrate advanced machine learning features into its software. This integration enables organisations to create more intelligent and effective lobbying material (which gets sent directly to relevant policymakers), prepare for media interviews, and summarise political developments, among other features.
"Our work with OpenAI enables us to deliver cutting-edge AI technology into our existing political monitoring, influence and analytics tools, enabling charities and organisations to have a greater impact on the political world than they otherwise could," says Elliot Robinson, founder and CEO of PolicyMogul.
Whilst AI is now being used to enhance various features of the platform, specific new features powered by OpenAI include:
Summarisation of political developments: PolicyMogul users can instantly summarise political updates to save time and quickly identify relevant insights.
Creation of lobbying material: PolicyMogul is using generative AI to streamline the process of creating lobbying material, including emails to parliamentarians, briefing material and policy asks. These can then be automatically shared with relevant policymakers using PolicyMogul's influence platform, which itself is powered by policyinfluence.org.
Interview preparation: Public affairs professionals and charity leaders can now prepare for media interviews in minutes, using PolicyMogul's interview and soundbite generation tools.
"Our integration with OpenAI enables our users to streamline and automate various tasks, such as generating lobbying material and summarising political developments. This allows them to focus more on their advocacy goals and less on manual, time-consuming work," says Truc Chu-Spear, CTO of PolicyMogul.